Hello!
Today I will introduce my first sims 4 mod to you!
Usually I play sims who don't have a normal job but earn money with their skills. They produce goods and sell them as a gardener, author, painter etc.
Furthermore I like the new gameplay that came with "Get to work" and "Dine out": Sims who run a business or a restaurant.
But there was a huge problem: Sims often felt stressed out because they 'do not have a job'. With my mod this comes to an end.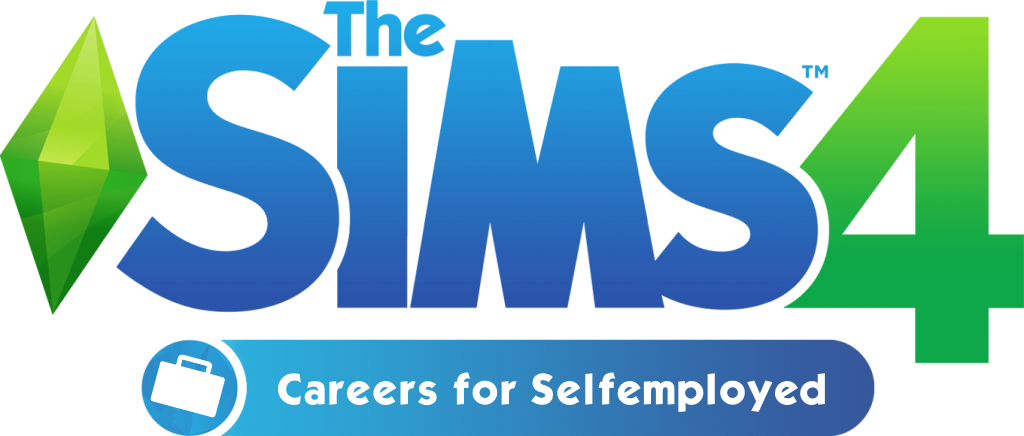 Your sim can start this job with the mobile phone as usual. Now they leave for work 2-3 times per week for 2 hours.
In my imagination this is a job where they present their work to others to obtain money from sponsors or do something else that has to do something with their business.
So with this mod you get another job that your sims can work with so that they do not get the stressed moodlet for not having a job. Additionally they get a little money with it, but not too much, so that they have to produce goods in order to pay their bills 😀
I hope you like this idea and the mod. If I get enough downloads I will add more specific careers, for example a gardener. So this career will be just the beginning and a base for other careers coming up.
Do you have ideas and wishes? Let me know in the comments below 🙂 If you have problems you can contact me as well.
Download "Career for selfemployed sims"
How to install
Unzip the .zip-archive and copy both files in your mods folder. Please ensure that the use of mods and script mods is activated in the game options! Otherwise the career won't work.

This mod overrides the following files and will conflict with mods which override the same ones:
S4_E882D22F_00000000_0000000000009C8A
S4_E882D22F_00000000_0000000000009C89
S4_E882D22F_00000000_00000000000035D6
S4_E882D22F_00000000_0000000000003383
S4_E882D22F_00000000_0000000000003543
S4_E882D22F_00000000_0000000000003813
S4_E882D22F_00000000_0000000000007938
Special thanks to:
Zerbu for Sims 4 Mod Workshop
OhMy for the obsolete tutorial about creating careers
Scumbumbo for the XML Extractor
TheSimKid for the icons
Velocitygrass for the DATA Editing Tool
Kuree for S4PE